THE SURGE | AR elements in the boardroom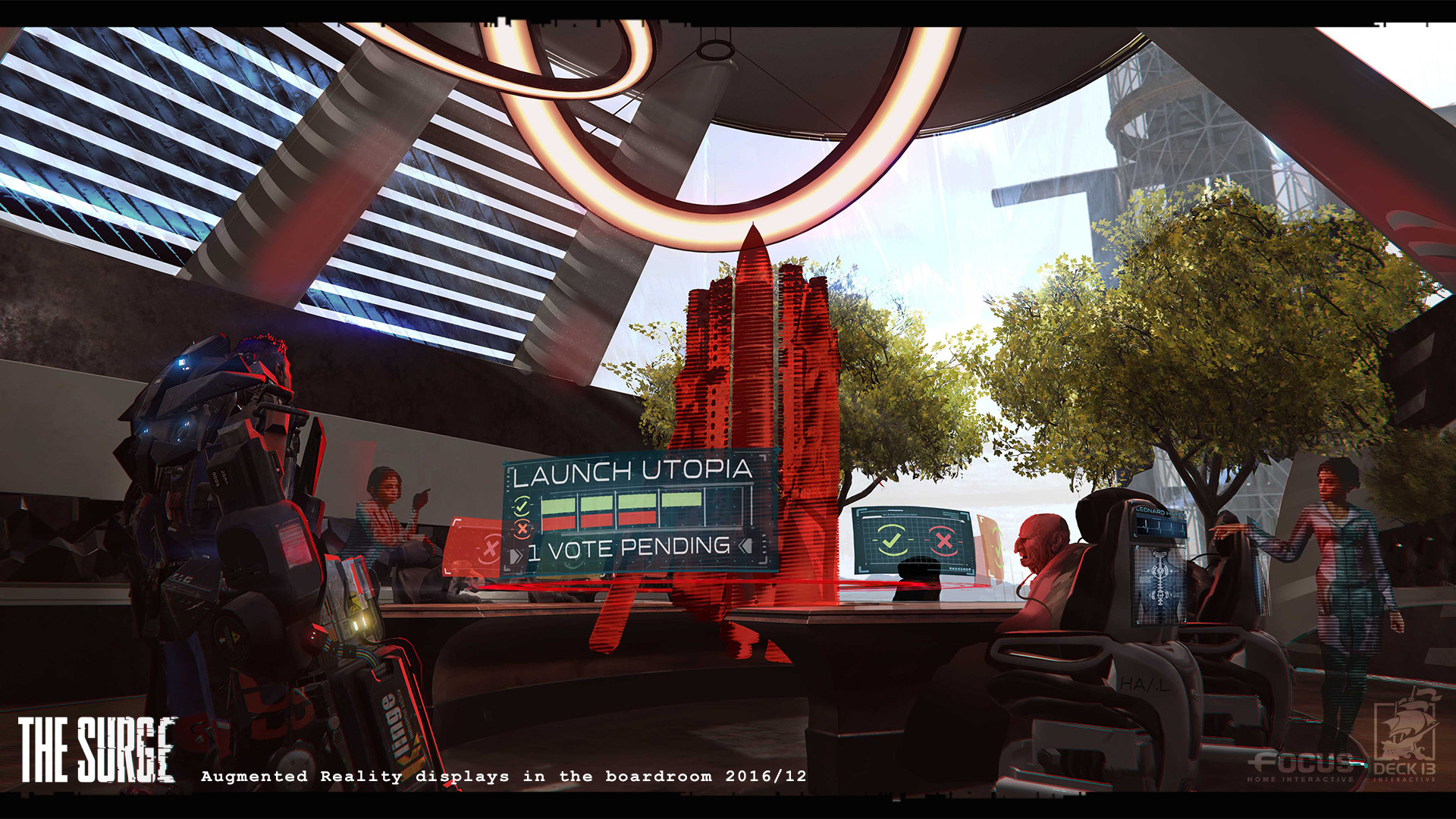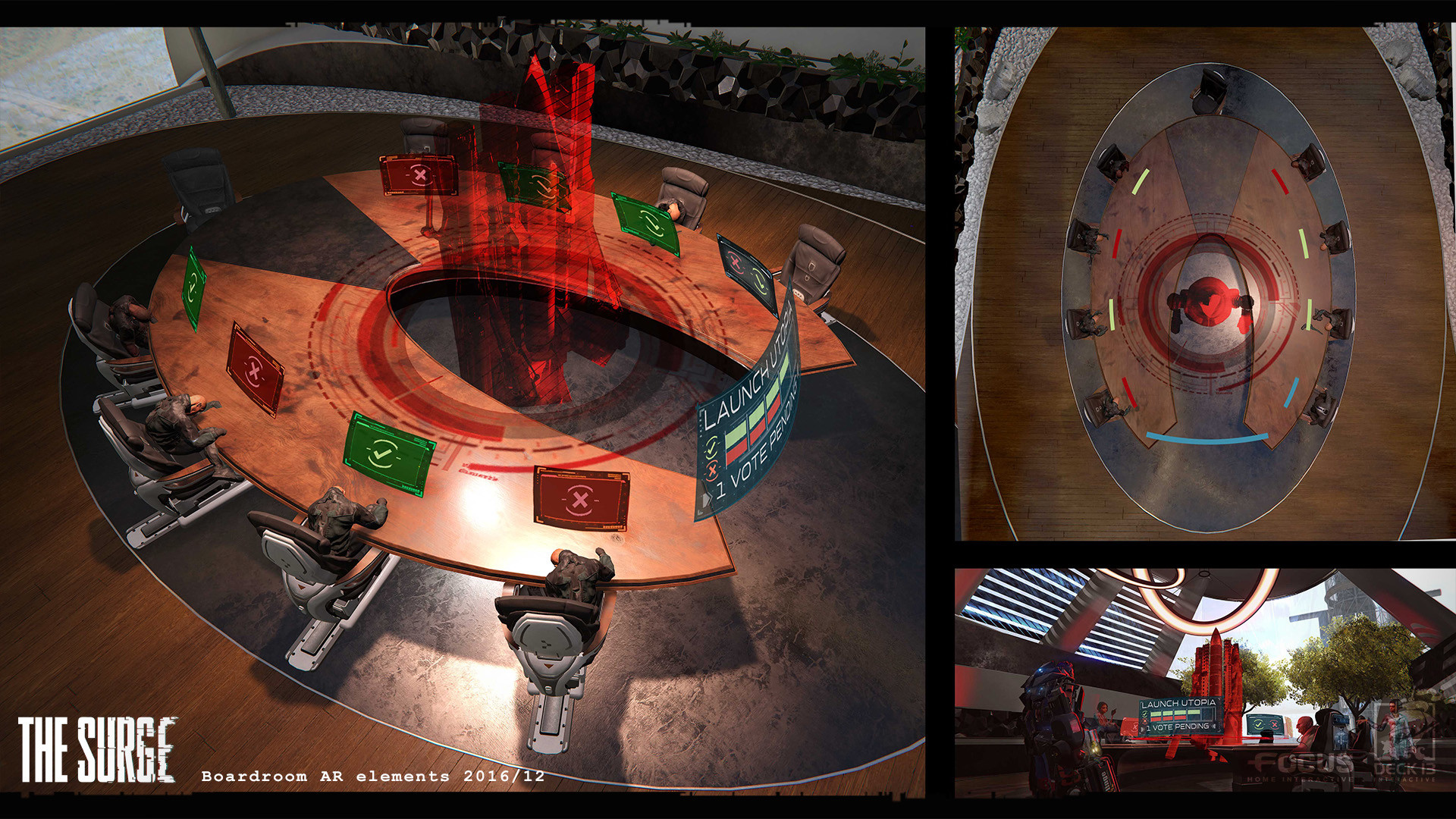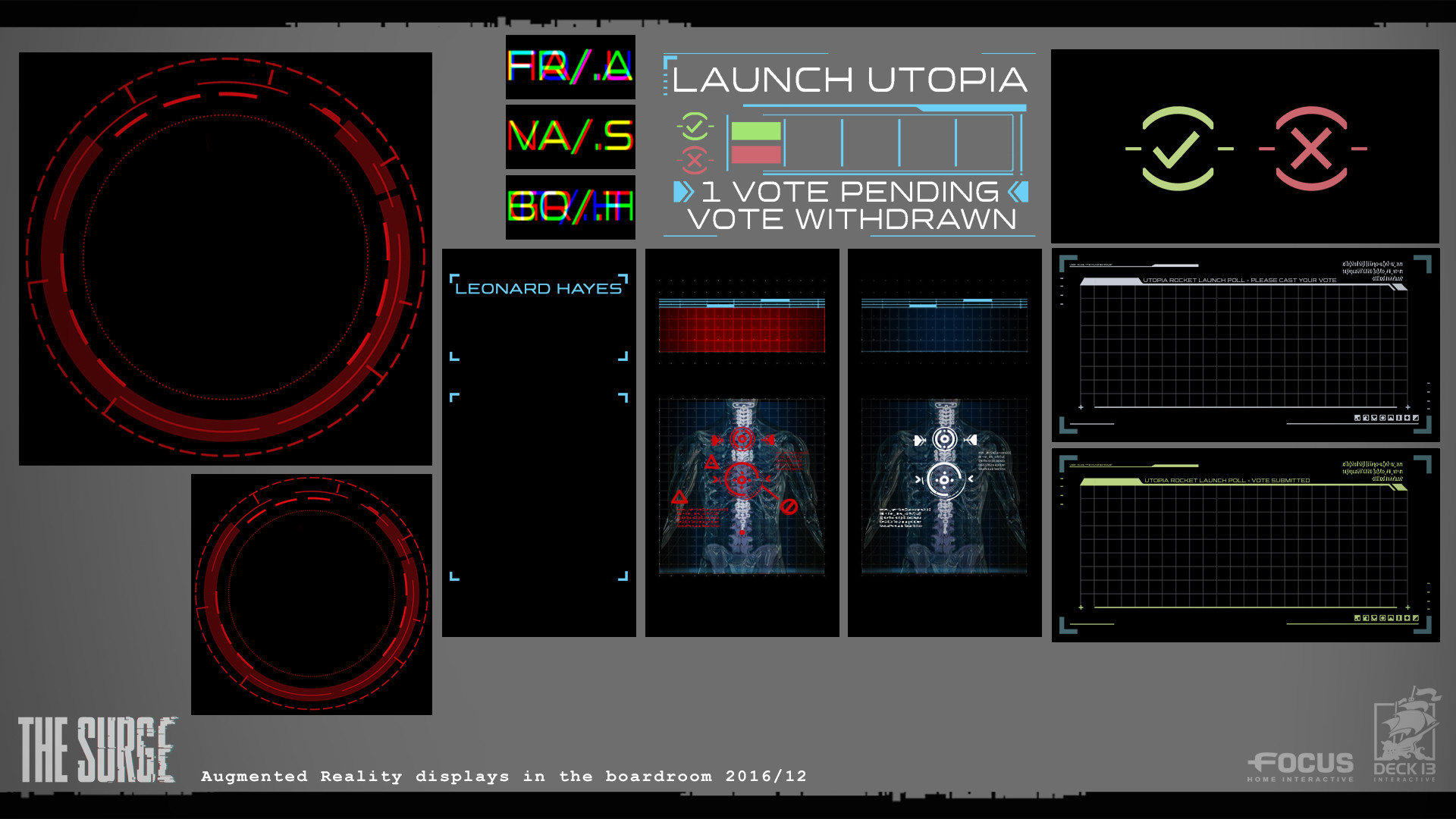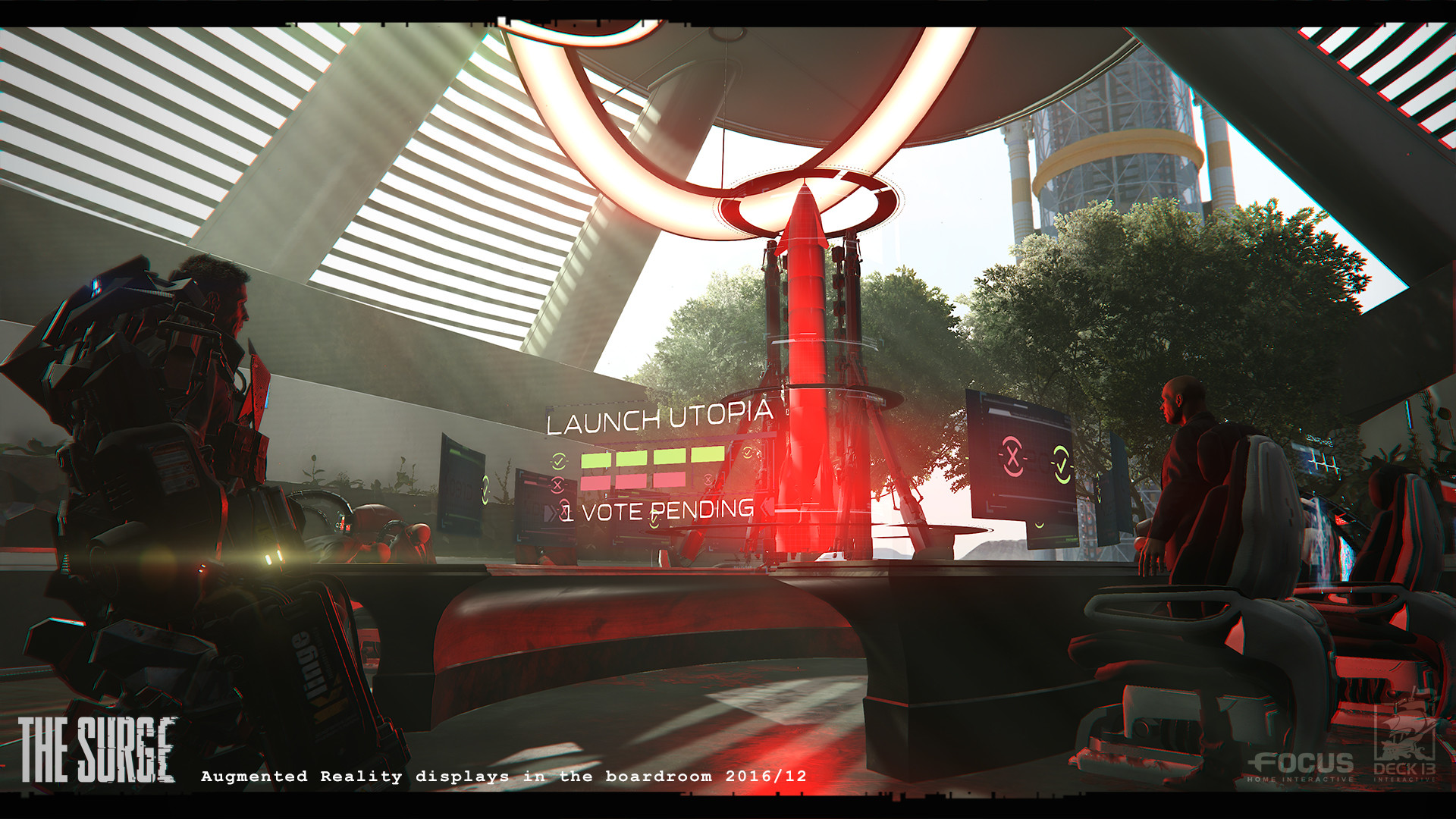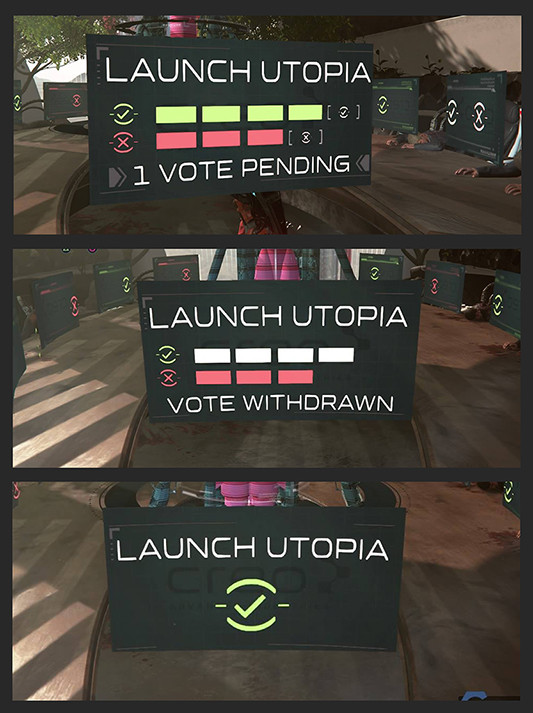 I had the wonderful opportunity to intern at Deck13 Interactive during late 2016.
In this project, I was assigned to design and create the holographic displays in the major story moment towards the finale of the game to explain the events unfolding. All but one boardmember died during a tie to vote for launching Utopia and the system is on hold until the final member either votes or dies aswell. The displays have three different modes for 'before vote', 'vote given' and 'result'.